IMPACT
Our Social Initiative in 2014:


Our commitment to paper recycling and electronic record keeping is growing stronger by the day. We also offer a wide variety of electronic payment options, to avoid printing and mailing invoices.
This year, we will contribute to the urban foresting of the city of Dallas by donating money and time to the planting of trees in the street medians and parkways of our communities.
Our Social Initiative in 2013:




Project Hospital Dadeldhura, Nepal



For every product you purchase from us, we will donate one syringe with needle to a community hospital that serves impoverished mothers and children who need vaccines to fight life-threatening infectious diseases.
The beneficiary of our donation this year is Hospital Dadeldhura in Nepal. This hospital is the main health care center for millions of people living in very poor conditions in Far West Nepal. Over 1200 children are delivered here each year and we are delighted to be able to ensure access to sterile supplies through our donation program. Read more on Hospital Dadeldhura at http://teamhospitalnepal.org/aboutus/





Going Green!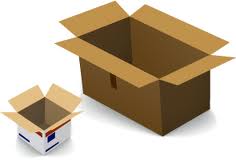 On November 16th, 2011, we launched a green initiative aimed at significantly reducing waste in shipping. For all packages leaving from our facility, we are now using just the right size box and packaging material, thus hoping to achieve a dramatic reduction in the number of packages shipped in oversized boxes; our goal is to always have the product ship in the "right-sized" box.
Our Social Initiative in 2011-2012:
Project Bumwalukani, Uganda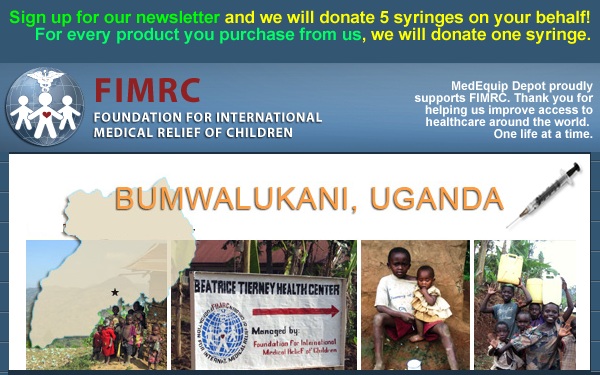 We are a business with a social purpose and are committed to sharing our access to resources as well as our financial success with the communities around us. Every time a major disaster occurs in an area of the world, our team is instrumental in reaching out to our customers and vendors to gather surplus medical supplies that we ship to local hospitals, to ensure immediate care to patients. Additionally, we support projects that provide needed medical supplies to women and children in underprivileged areas, in our local communities and around the globe. For every product you purchase from us, we will donate a syringe with sterile needle to a community hospital/clinic that serves impoverished mothers and children who need vaccines to fight life-threatening infectious diseases.
In the fall of 2011, we partnered with the Foundation for International Medical Relief of Children (FIMRC) to support their health project in Bumwalukani, Uganda. We were searching for a small clinic that served an impoverished community because we wanted our impact to be significant. FIMRC assured us that the Bumwalukani Health Clinic was a perfect fit for what we were trying to accomplish.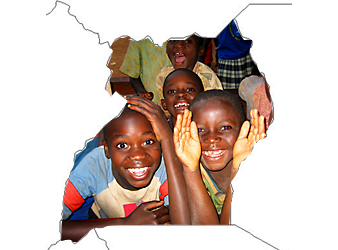 Although the clinic was constructed in an effort to meet the health and nutritional needs of the school in Bumwalukani, Uganda, the severe lack of medical care in the surrounding region makes the clinic an essential resource for the community at large. Standing at the foot of Mount Elgon, 150 miles east of the bustling capital city of Kampala, which, according to the Ministry of Health, has the highest prevalence of HIV infection in Uganda, the dispersed rural community around the clinic is comprised of approximately 10,000 to 15,000 inhabitants with an average annual income of 200 dollars.

As a result of scarce access to medical facilities in the area, Project Bumwalukani sees more than one hundred patients daily. The most rampant medical issues plaguing this population are readily treatable with preventative measures, education initiatives and continuous healthcare monitoring. FIMRC works with AAH, local Community Health Educators and a large clinic staff to meet the needs of the Bumwalukani clinic, school and outlying communities.
We greatly value our partnership with FIMRC and invite you to join our common cause through any type of contribution you can afford. We greatly appreciate your support in improving access to healthcare around the world. One life at a time.
To join our Newsletter and receive updates on our social project, as well as to receive product specials, please email marketing@medequipdepot.com