Loyalty Points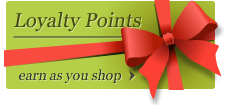 Welcome to MedEquip Depot's loyalty program, where we love showering our loyal customers with wonderful gifts!
We recognize the many choices that are available to you when making your medical supplies purchases and we so appreciate that you chose us. In return, we would like to express our gratitude by enrolling you in our loyalty program so we can reward you each time you come back to us!
10 POINTS FOR EACH DOLLAR SPENT ON A PRODUCT PURCHASE,
REDEEMABLE FOR DISCOUNTS AND FREE SHIPPING ON FUTURE ORDERS
The rules are simple: each $1 of product sales earns you 10 points, which can be redeemed towards great gifts on future orders: free shipping, discount coupons, or store credit. The higher the spend, the higher the value of the awards available!
Loyalty points will show up in your account when your order is marked "Completed" or "Shipped."
When you return to the website and log into your account, click on Redeem Awards at the bottom of the screen to find out what offers you can take advantage of! It's that easy!
Expiration Dates
Points will expire according to the following schedule:
| | |
| --- | --- |
| Points Earned Period | Points to Expire On |
| Before Jan 1, 2018 | Jan 1, 2020 |
| Jan 1, 2018 - Dec 31, 2018 | Jan 1, 2020 |
For larger medical facilities and distributors, we offer 3 membership levels, based on your monthly sales volume: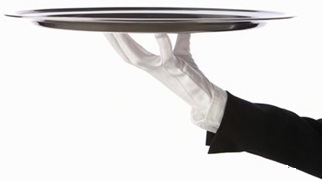 The Lounge
Purchase $5,000 or more on a monthly basis and enjoy the exclusive benefits of our Lounge:
3 Special Discounts per year on the products or manufacturers you purchase most often, on a rotational basis

Priority quotations within 6 hours* with access to exclusive email account TheLounge@medequipdepot.com

Priority shipping the same day that your products are received from the manufacturer*

Priority problem solving

Evening and weekend communications by email, personal cell phone and Skype

Double social impact – we will count every purchase you make twice towards the number of syringes we will donate to com-munity clinics and hospitals around the world on your behalf

"The Lounge" monthly e-newsletter

2 month grace period – you will still enjoy the same benefits if your sales fall below $5,000 2 out of 12 months.

* Lounge status is achieved on the 2nd month of $5,000+ in sales

InCircle
Purchase $10,000 or more on a monthly basis and enjoy the exclusive benefits of our InCircle:
4 Special Discounts per year on the products or manufacturers you purchase most often, on a rotational basis

Priority quotations within 4 hours* with access to exclusive email account InCircle@medequipdepot.com

Priority shipping the same day that your products are received from the manufacturer*

Priority problem solving

Evening and weekend communications by email, personal cell phone and Skype

Triple social impact – we will count every purchase you make 3 times towards the number of syringes we will donate to com-munity clinics and hospitals around the world on your behalf

"InCircle" monthly e-newsletter

2 month grace period – you will still enjoy the same benefits if your sales fall below $10,000 2 out of 12 months.

* InCircle status is achieved on the 2nd month of $10,000+ in sales

Elite Club
Purchase $15,000 or more on a monthly basis and enjoy the exclusive benefits of our Elite Club:
6 Special Discounts per year on the products or manufacturers you purchase most often, on a rotational basis

Priority quotations within 3 hours* with access to exclusive email account EliteClub@medequipdepot.com

Priority shipping the same day that your products are received from the manufacturer*

Priority problem solving

Evening and weekend communications by email, personal cell phone and Skype

Quadruple social impact – we will count every purchase you make 4 times towards the number of syringes we will donate to com-munity clinics and hospitals around the world on your behalf

"Elite Club" monthly e-newsletter

2 month grace period – you will still enjoy the same benefits if your sales fall below $15,000 2 out of 12 months

* Elite Club status is achieved on the 2nd month of $15,000+ in sales